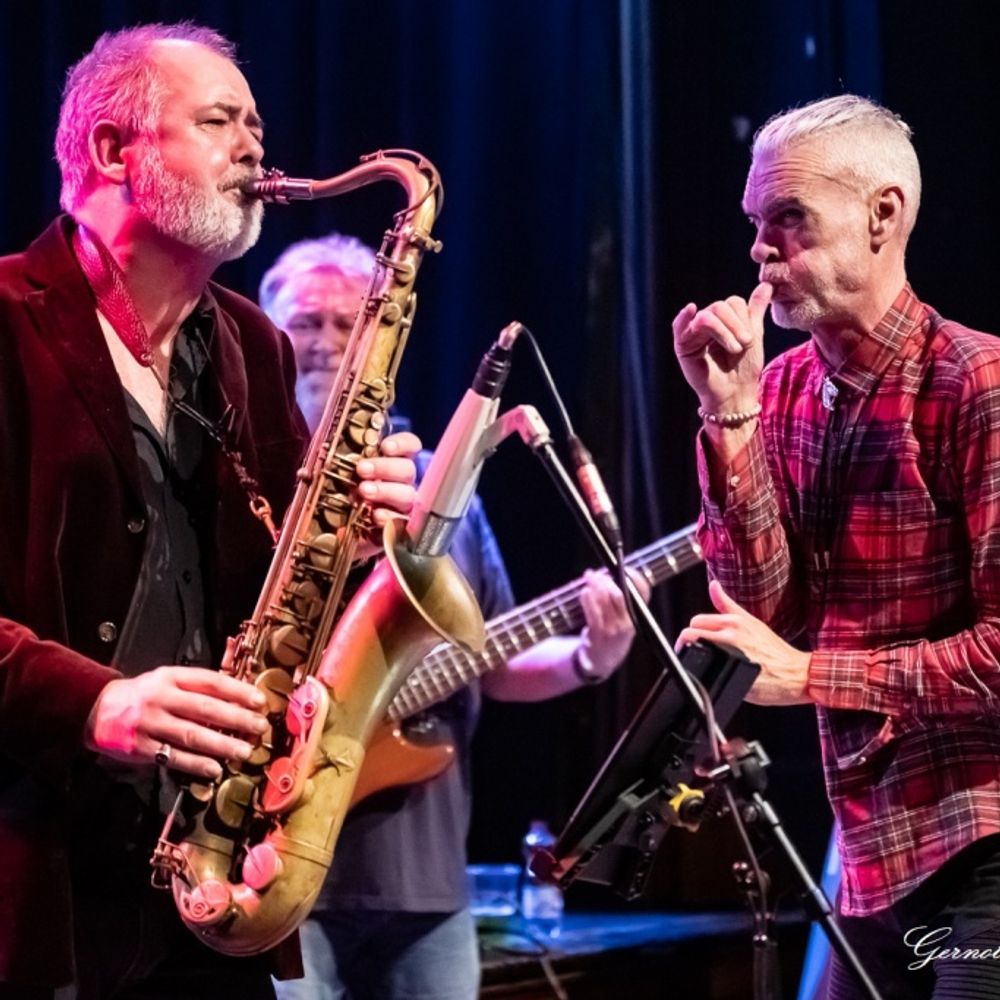 CLIMAX BLUES BAND
Founded in 1969 as Climax Chicago Blues Band, they have been at the forefront of British blues ever since.
Founder member Colin Cooper led Climax Blues Band from the mid-1980s, George Glover has been on the keyboards since 1981 and Lester Hunt on guitar since 1986.
Roy Adams and Neil Simpson joined the band on a permanent basis around 1990 on drums and bass guitar, and in the 90s the band released the live album 'Blues From The Attic' and the 'Big Blues' studio album, The Songs of Willie Dixon.
This band continued to tour around the UK and Europe, and a US Tour until Colin's very sad untimely death in 2008.
His wishes were for the band to carry on, and it took a while before the right recruits were found in Graham Dee on vocals, and Chris 'Beebe' Aldridge on saxes, both supremely talented and with the level of commitment to continuing the Climax Blues Band journey with passion and style, always acknowledging the history of the band but energy and enthusiasm to move forwards.
UK and European shows confirmed this approach and the live album 'Security Alert' (mixed by Roy Wood of The Move, Wizzard and ELO fame) was released in 2014, to a great response from fans old and new, mostly covering songs from the Climax back-catalogue and representing the bands new approach to these songs. However, the main objective was to introduce new songs to the repertoire and work towards a brand new studio album. A sneak preview 4 track CD EP, 'Tempus Fugit' was released for sale only at shows in 2017, working up to the full album 'Hands of Time' - 13 new songs released in January 2019, and the live set has become very much the sound of Climax Blues Band today, with Graham and Chris stamping their personalities on the music, with the unmistakeable Climax groove at the heart of the music. The album shot to the top of the Amazon Hot New Release Download chart, and Number 3 in the iTunes Blues Chart.
Climax Blues Band have delighted audiences at recent A New Day and Blues On The Farm Festivals, and we are honoured to welcome them back.
WHEN RIVERS MEET
Grace & Aaron Bond of When Rivers Meet are a Blues + Roots Rock duo from Essex.
Their soulful vocals lock into harmony with a natural chemistry: Aaron's bold, driven guitar is grounded by his solid kick drum, and Grace's unique slide mandolin and fiddle combine to create a wall of sound.
With a combination of well-crafted self-penned songs and reworked traditionals, performances are fearless.
They wowed the audience at Alfold in 2021, and are back again, this time as a 5 piece band.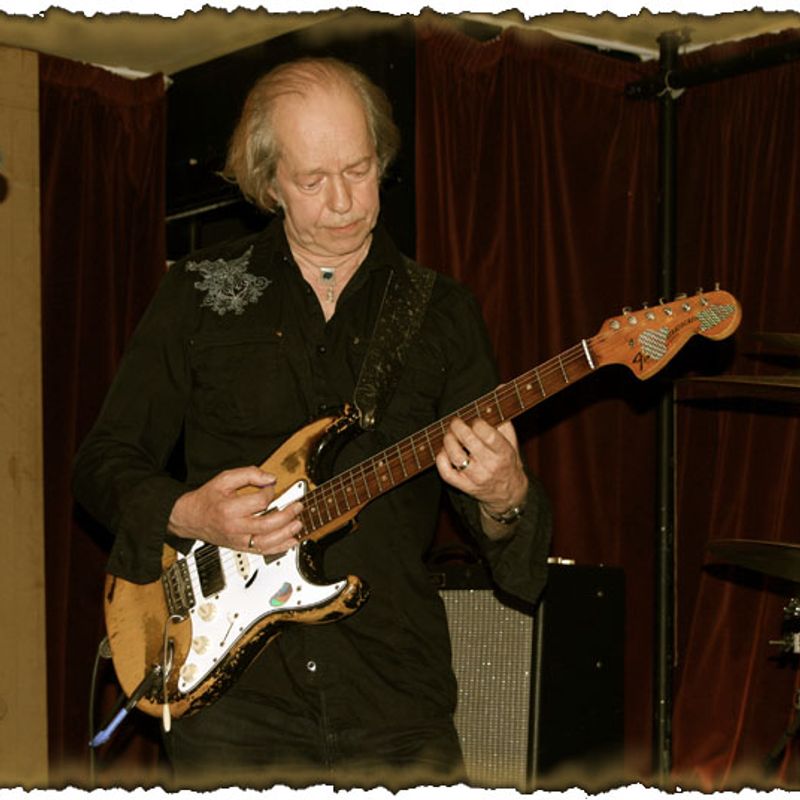 ERIC BELL TRIO
Founder member of THIN LIZZY
I was born in East Belfast on the 3rd of September 1947. The first time I fell in love with music was around 8 years old, listening to classical music on a big wireless - it was great to daydream to. One Christmas, when I was 14 or so, one of my presents was a plastic guitar - it was totally unexpected. It was small, half size, had six different coloured strings, and pretty good frets.
There was a TV programme on in those days, and one of the regulars on it was Bert Weedon, a very well known guitarist. Every week, he would draw a guitar chord on a blackboard, and explain how to play it. I would watch and learn a new chord each week.
The next major thing to form my interest in music was hearing, and then seeing Lonnie Donegan. A friend of mine at school, Davie Lyttle, had lots of Lonnie's records, and I would go back to his house after school to listen to them-they were magic and I never tired listening to them, even to this day. The other major influence was The Shadows, who also cast their spell on me.
I was still going to Orangefield Boy's Secondary School, and one lunch break found out one of the guys in my class played drums in a Shadows-type group. Eventually I was invited up to the house where they rehearsed. Their guitarist let me play his guitar - the very first time I had ever played an electric. A week later, the group asked me to be their lead guitarist!
I stayed for six months, then joined another group, then another, until an offer to join an Irish Showband (The Bluebeats) came my way. The only reason I joined was they were professional. I said goodbye to the shirt factory where I worked, and went to live in Glascow where The Bluebeats were based. After a year and a few months later, we returned to Belfast, and went our separate ways.
I joined The Shannon Showband. Four months later and this time I had to live in Headingly, Leeds. We played working men's clubs, Irish Ballrooms, and some Irish pubs. It all fizzled out after a year and a half, and I went back to Belfast.
I joined a blues group called Shades of Blue after their guitarist had left. A young man called Gary Moore.
Through Shades of Blue, I met John Farrell, a singer from a Dublin group called The Movement. John was going to be the singer with a new young modern Irish Showband called The Dreams. He said I should go to Dublin and audition for the guitar slot. I took the chance and got it.
After a year and a few months, I left The Dreams and decided to form a group. I called it Thin Lizzy...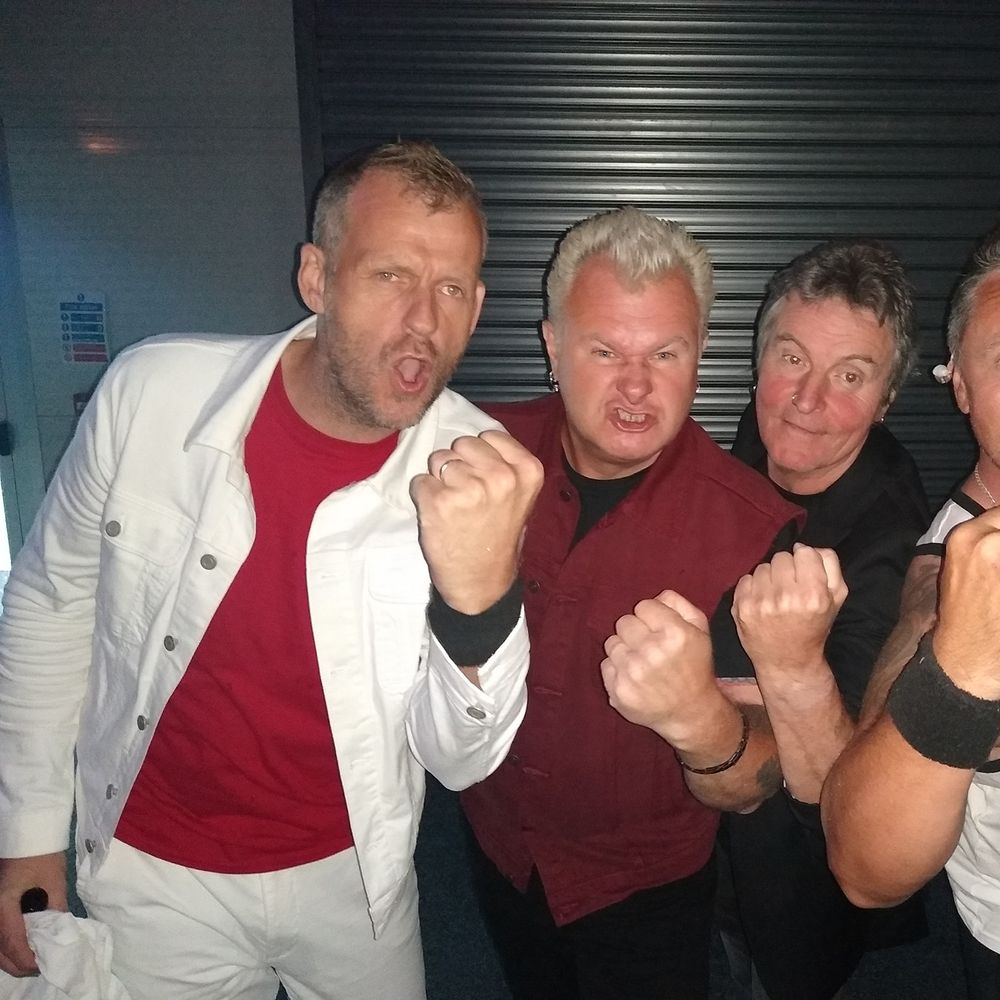 EDDIE & THE HOT RODS
One of the most highly influential and recognisable names from the English Rock scene, Eddie & The Hot Rods have enjoyed a career that has now spanned nearly 40 years.
Although often categorised as one of the founding fathers of the punk era, they were simply interested in playing loud, fast, in your face Rock 'n' Roll rather than bad mouthing the Queen or fermenting anarchy. The energy and attitude certainly endeared them to the punks, but the hard and fast style that made Eddie & The Hot Rods one of the most exciting bands of the era has never really dated or gone out of style.
Eddie & The Hot Rods were included in the Mojo Top 100 of most influential bands and they are often cited as an inspiration for many upcoming new bands.
Unfortunately, in October 2019 came the awful news that founder member Barrie Masters had passed away at the age of only 63 after a legendary career at the sharp end of the band. Decisions about the Band's future were soon overtaken by the arrival of the global Covid-19 pandemic, which effectively halted all live music activity for the next 18 months.
Thanks to the enduring appeal of the music, support from their fans and a never failing desire to get out there and make some noise, the band have decided to continue with a limited touring schedule and always, with the utmost respect for Barrie's memory.
Now fronted on Vocals by Ian 'Dipster' Dean with Simon Bowley on Drums and Richard Holgarth on Guitar, this line up has been the core of The Hot Rods for the last 20 years. Joined by Bassist Mic Stoner, ex Chords) they continue to serve up a high energy mix of those classic Eddie & The Hot Rods songs including "Teenage Depression", "Quit This Town", "Life On The Line", "Gloria" and the Top Ten UK "Do Anything You Wanna Do", alongside newer songs taken from their last two studio albums, including "Better Without You", "Bad Time Again" and "Why Should I Care".
Recently, Eddie & The Hot Rods have been seen out and about on tour with Stiff Little Fingers (2019) and previously with Status Quo on their 2012 arena tour. They're also often found sharing the stage with old friends like Nine Below Zero, Dr Feelgood, Dept S, The Members and From The Jam. As well as regular trips to Europe and Japan they completed their fifth USA tour a couple of years back.
Whether it's in an Arena, Theatre, Club or Festival, Eddie & The Hot Rods always deliver a blisteringly energetic blast of proper Rock 'n' Roll.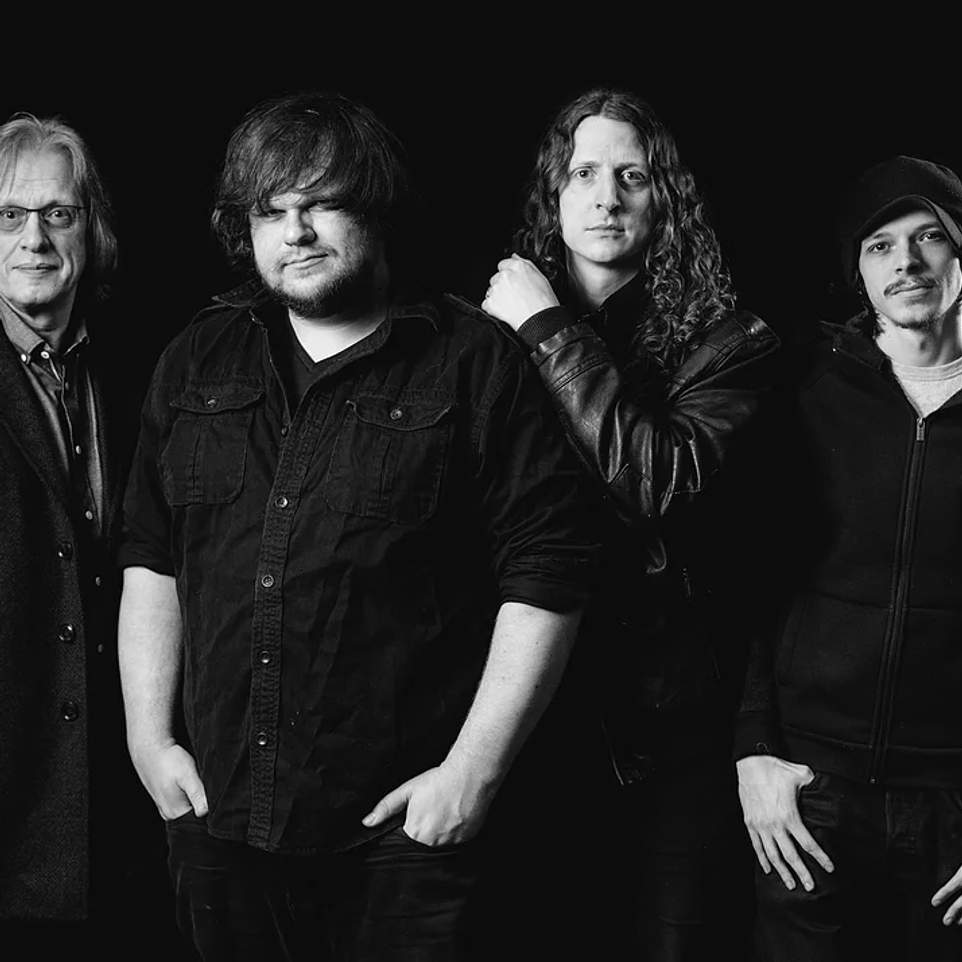 CATFISH
Multi-award winning, International touring blues rock powerhouse Catfish are making waves on the music scene in the UK and Europe.  
In the last few years, they have played at almost every major UK blues festival and have established themselves as a real force in the British blues scene.  They now tour regularly in Europe.
Their first album 'So Many Roads' reached no. 1 in the IBBA airplay charts, as did their second album, this one almost entirely original material - 'Broken Man' - which was also nominated for a UK Blues Award and was named album of the year by the IBBA.  Their current album 'Burning Bridges' was released in May 2019 and has received excellent reviews from the UK and European music press.  It was the third most played album by the Independent Blues Broadcasters Association in 2019.  They released a live album, 'Exile - Live in Lockdown' in December 2020 which was recorded during the summer of 2020 when all the venues were closed due to Covid.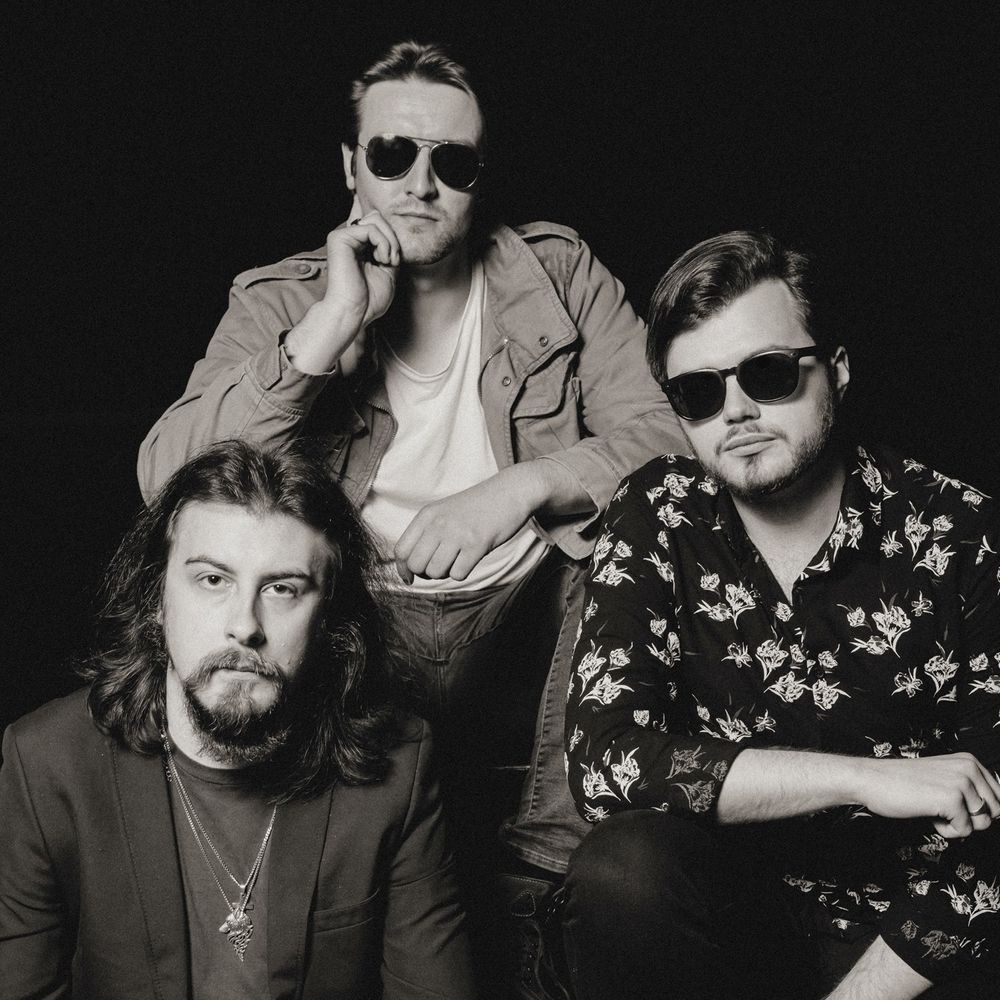 THE MENTULLS
Being genre defying and original has been the band's objective since it was formed by Andrew & Jamie back in 2008. In the years following the formation of the band, they have carved themselves a niche on the international rock scene, impressing a growing fan base and critics alike.
In the words of one well respected journalist, "these are genuine rock stars with the chops to make it happen live as well as on album", which perfectly sums up the band's ability to bring the goods in the recording studio as well as creating an impressive show on stage. Currently filling the drum stool at live shows is sterling drummer Steve Gibson (Van Morrison, Chris Farlowe, Jack Bruce, Buzzcocks).
Away from the band, each of its members are respected in their own right, having worked with everyone from Grammy award winners to rock legends. Andrew is British Blues Award nominated, one of the youngest to be nominated for the award, two years running. David's own work as a singer/songwriter is highly acclaimed and Jamie works with a multitude of top artists outside of the band.
The band has just released their new album, "Recipe For Change"
When summing up the band, one reviewer proclaimed, "It's hard to stand out, unless you are as superb as The Mentulls that is"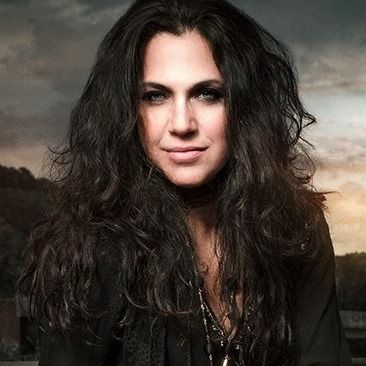 SARI SCHORR
In 2016, Sari first burst onto the Blues-Rock scene with her critically acclaimed debut album, A Force of Nature, produced by iconic British Blues pioneer Mike Vernon (David Bowie, Eric Clapton, John Mayall, Fleetwood Mac, Peter Green).
Now, two years later, Sari is breaking new ground with her sophomore album, Never Say Never. Sari insisted that the album be recorded live to capture the raw energy of her music.  She has ventured deeper into her personal life. In the process, Sari has revealed herself with a vulnerability and honesty that she admits was as painful as it was healing. Her songs are highly crafted with vibrant lyrics that highlight just how good Sari is at invoking passion, grit, and empathy.
Sari's success comes after years trudging the rugged road of life of the hard-working Blues woman. From her humble beginnings, working the music scene in the legendary fierce South Bronx of New York and on Manhattan's Lower East Side, to a performance at Carnegie Hall, the operatically trained tornado stood her ground as a phenomenal Blues-Rock singer who would not be denied.
Sari's home is her suitcase and her path has always taken her on the road less traveled. Her life is a story of never giving up, being true to yourself and pursuing your passions against all odds. It's a story that is incredibly inspirational and a reminder why we should Never Say Never!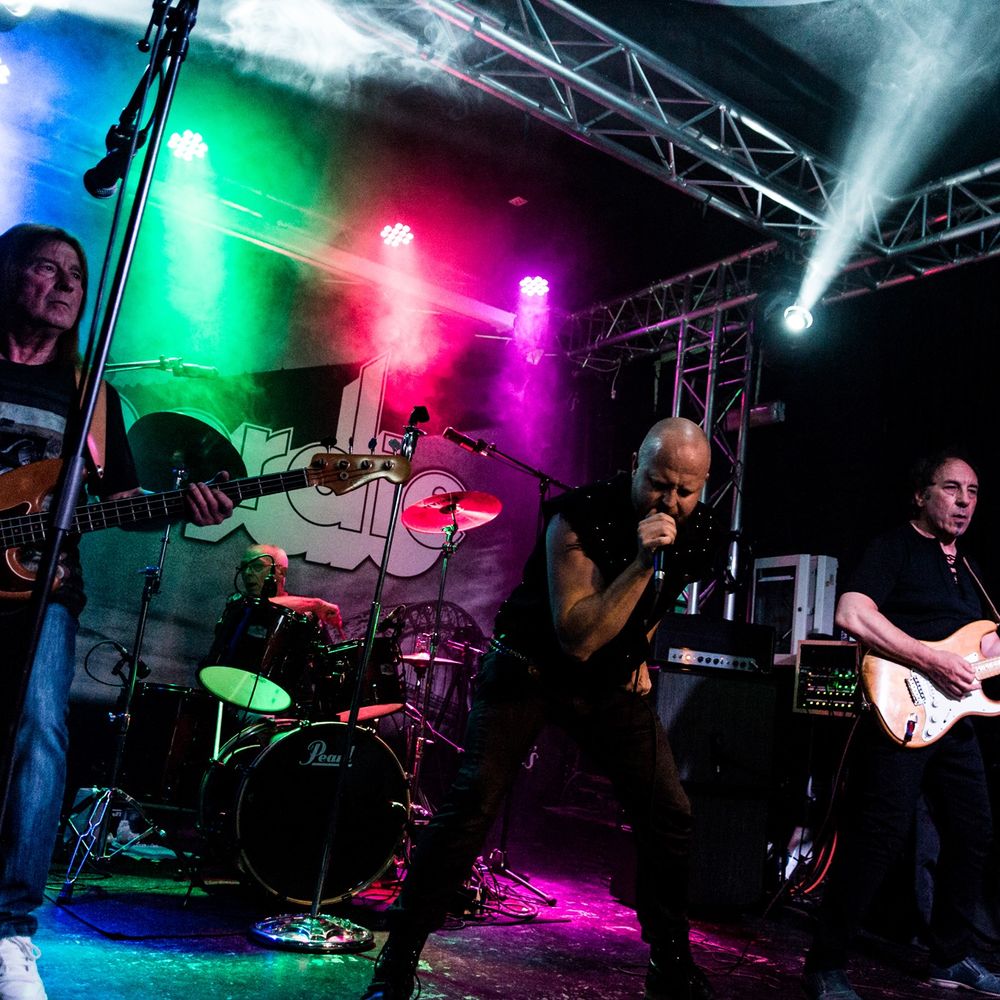 GEORDIE
A big part of the 70's glam-rock movement in the 70's, the boys from Toon appeared on Top Of The Pops 15 times in support of their huge hit singles "All Because Of You" and "Can You Do It". The band split in 1980 when singer Brian Johnson left to take over vocal duties with AC/DC.
In 1982, the original Geordie, but without Johnson, re-grouped as a quintet and went on to record an album titled No Sweat in 1983 with new singer Rob Turnbull and additional guitarist David Stephenson. Critically acclaimed but with no major success, they disbanded for the second time. They re-grouped in the middle of 1980s, but Malcolm left, and they later changed their name to Powerhouse, to release an eponymous album in 1986, before disbanding indefinitely.
At the end of 2001, during an AC/DC hiatus, Johnson had a one off reunion, for a short UK tour, with Geordie's 1977–80 line-up, performing largely hard rock cover versions. They were known as Geordie II.
In 2018 two of the original founding members, bassist Tom Hill, and drummer Brian Gibson relaunched Geordie with a new line-up that includes Mark Wright on vocals and Steve Dawson on guitar.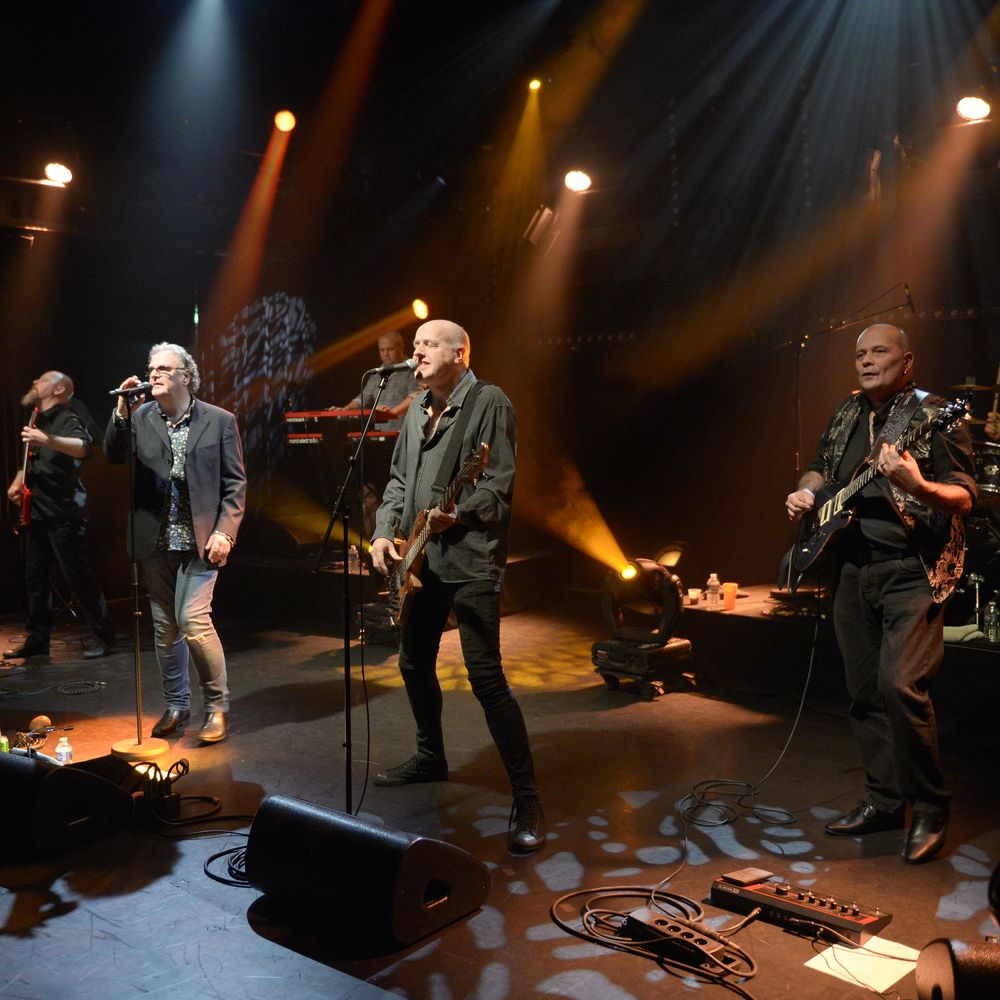 THE ROOM
A little bit of Prog for the weekend...
The Room are a melodic rock band from the Southeast of the UK. The six band members bring together a broad range of musical influences which has helped form The Room's distinctive style. Smart songs with great melodies are the essence of the band's sound. Formed in 2010 with Martin Wilson from neo-prog rock band GLD and bassist Andy Rowe were joined by former GLD guitarist Steve Anderson, drummer Andrew Rae and Steve Checkley on Keys. The band started writing their first album over the winter 2011, recording it at Platform Studios in the summer of 2012.
March 2014 saw the arrival of new drummer Chris York. The band signed a deal for album two with UK label Bad Elephant Music in 2015 and the album, Beyond The Gates of Bedlam was released in November 2015 to further critical acclaim..
Nominated in the Best New Band category at the 2016 Classic Rock Society awards The Room always deliver an outstanding show.
Following a series of highly successful supports for Inglorious, Lifesigns and Soft Machine, a busy festival season and some headline shows, The Room filmed their final show of 2016 at The Robin 2 for release on DVD in 2017.
2017 was all about writing for the new album although the band did play a number of festivals and shows trying out some of the new material. In February 2018 The Room announced album 3 was to be released in November 18 and it would be recorded with legendary producer John Mitchell at the controls. 2018 also saw the departure of keyboard player Steve Checkley to be replaced by Mark Dixon. The line up was strengthened with the introduction of guitarist Eric Bouillette with both new members appearing on the 3rd album.
NINE BELOW ZERO
Since their formation in 1977 NINE BELOW ZERO have developed a reputation as one of the best blues bands in the country. Their high energy live act was already well established by the time they signed to A&M RECORDS in 1980 and was forever captured on their classic live album 1980's LIVE AT THE MARQUEE. Legendary producer GLYN JOHNS subsequently worked with the band on 1981's DON'T POINT YOUR FINGER and they became a familiar sight on seminal TV shows like THE OLD GREY WHISTLE TEST, THE SOUTH BANK SHOW and memorably performed ''11+11'' on the very first episode of anarchic comedy hit THE YOUNG ONES. High profile tours with THE WHO and The KINKS followed and although their musicianship was reaching new heights 1982's THIRD DEGREE was the last album released by the classic line-up. During this hiatus Dennis formed the soul/pop outfit THE TRUTH producing two Top 20 singles in the UK and a Top 5 R&B hit in the US whilst Mark Feltham went on to become one of the most sought after harmonica players in the session world. The band made a triumphant return in 1990 to celebrate their 10th anniversary with an all new rhythm section consisting of BRENDAN O'NEILL (Drums) and GERRY MCAVOY (Bass) from RORY GALLAGHER's band.
We are delighted to welcome Nine Below Zero back, with the 4 piece line-up of Dennis Greaves, Mark Feltham, Sonny Greaves and Ben Willis.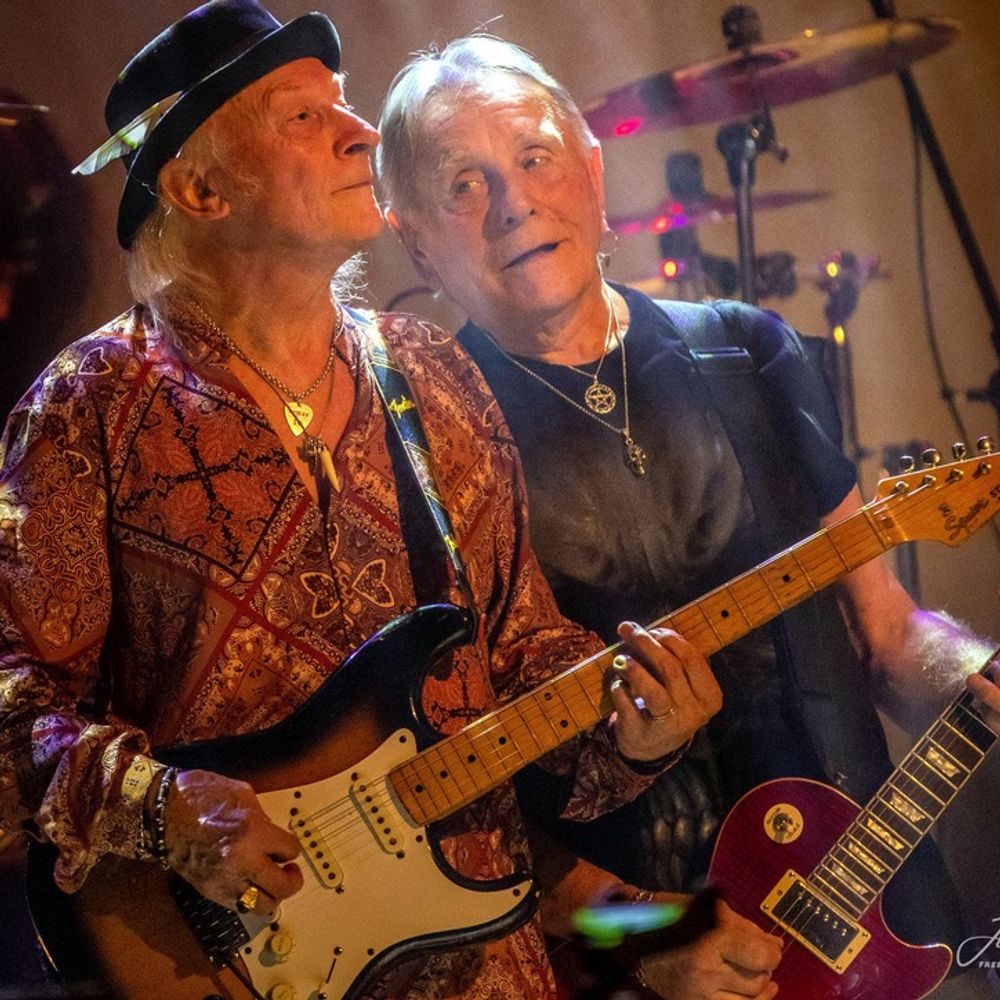 STRAY
With Del Bromham still at the helm, and just as powerful as they ever were, the legendary Stray have been going strong for 50 years and more... on and off! Definitely on these days! STRAY (Del Bromham, Karl Randall, Simon Rinaldo, Colin Kempster, Pete Dyer) will deliver the goods, that's for sure.