NINE BELOW ZERO
Since their formation in 1977 NINE BELOW ZERO have developed a reputation as one of the best blues bands in the country. Their high energy live act was already well established by the time they signed to A&M RECORDS in 1980 and was forever captured on their classic live album 1980's LIVE AT THE MARQUEE. Legendary producer GLYN JOHNS subsequently worked with the band on 1981's DON'T POINT YOUR FINGER and they became a familiar sight on seminal TV shows like THE OLD GREY WHISTLE TEST, THE SOUTH BANK SHOW and memorably performed ''11+11'' on the very first episode of anarchic comedy hit THE YOUNG ONES. High profile tours with THE WHO and The KINKS followed and although their musicianship was reaching new heights 1982's THIRD DEGREE was the last album released by the classic line-up. During this hiatus Dennis formed the soul/pop outfit THE TRUTH producing two Top 20 singles in the UK and a Top 5 R&B hit in the US whilst Mark Feltham went on to become one of the most sought after harmonica players in the session world. The band made a triumphant return in 1990 to celebrate their 10th anniversary with an all new rhythm section consisting of BRENDAN O'NEILL (Drums) and GERRY MCAVOY (Bass) from RORY GALLAGHER's band.
We are delighted to welcome Nine Below Zero back, with the 4 piece line-up of Dennis Greaves, Mark Feltham, Sonny Greaves and Ben Willis.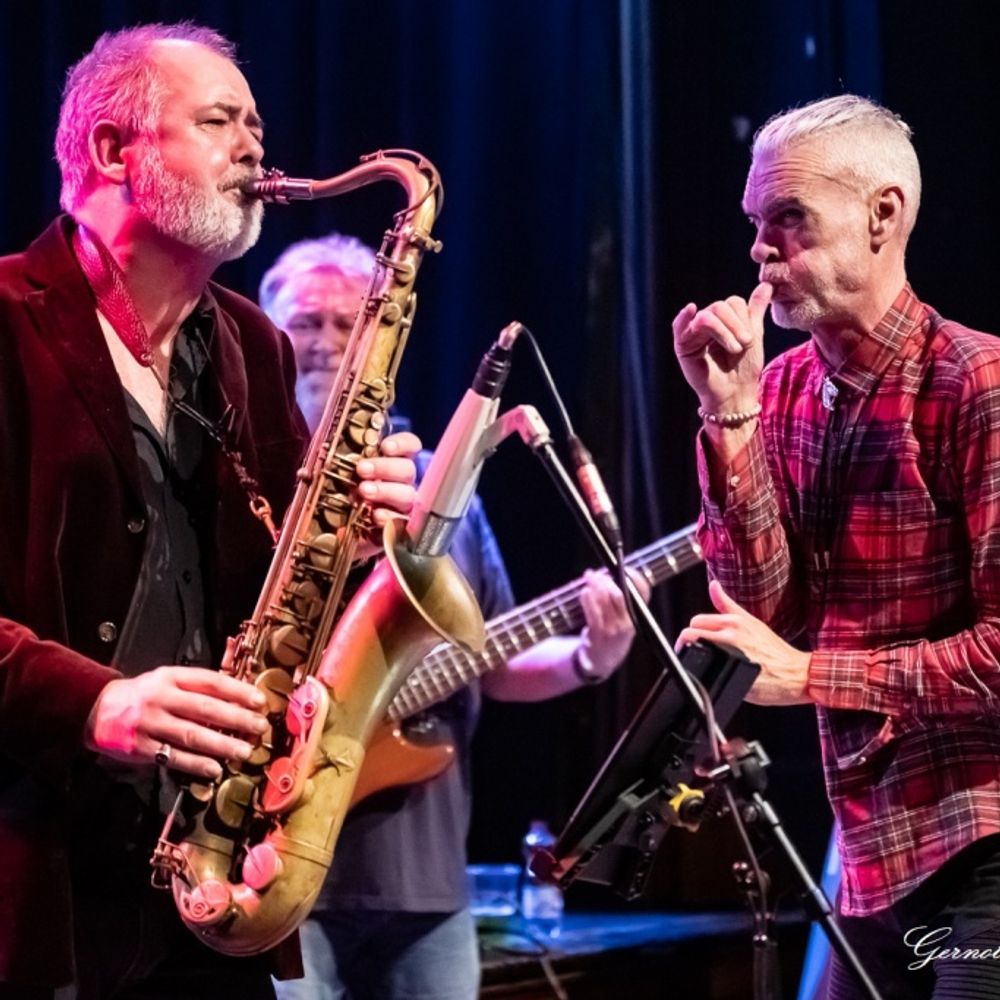 CLIMAX BLUES BAND
Founded in 1969 as Climax Chicago Blues Band, they have been at the forefront of British blues ever since.
Founder member Colin Cooper led Climax Blues Band from the mid-1980s, George Glover has been on the keyboards since 1981 and Lester Hunt on guitar since 1986.
Roy Adams and Neil Simpson joined the band on a permanent basis around 1990 on drums and bass guitar, and in the 90s the band released the live album 'Blues From The Attic' and the 'Big Blues' studio album, The Songs of Willie Dixon.
This band continued to tour around the UK and Europe, and a US Tour until Colin's very sad untimely death in 2008.
His wishes were for the band to carry on, and it took a while before the right recruits were found in Graham Dee on vocals, and Chris 'Beebe' Aldridge on saxes, both supremely talented and with the level of commitment to continuing the Climax Blues Band journey with passion and style, always acknowledging the history of the band but energy and enthusiasm to move forwards.
UK and European shows confirmed this approach and the live album 'Security Alert' (mixed by Roy Wood of The Move, Wizzard and ELO fame) was released in 2014, to a great response from fans old and new, mostly covering songs from the Climax back-catalogue and representing the bands new approach to these songs. However, the main objective was to introduce new songs to the repertoire and work towards a brand new studio album. A sneak preview 4 track CD EP, 'Tempus Fugit' was released for sale only at shows in 2017, working up to the full album 'Hands of Time' - 13 new songs released in January 2019, and the live set has become very much the sound of Climax Blues Band today, with Graham and Chris stamping their personalities on the music, with the unmistakeable Climax groove at the heart of the music. The album shot to the top of the Amazon Hot New Release Download chart, and Number 3 in the iTunes Blues Chart.
Climax Blues Band have delighted audiences at recent A New Day and Blues On The Farm Festivals, and we are honoured to welcome them back.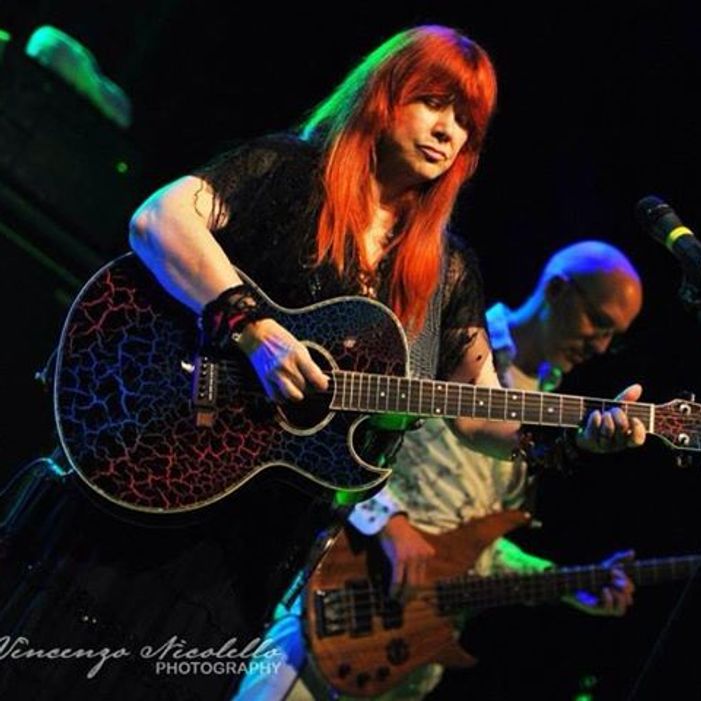 CURVED AIR
Considered (according to AllMusic) "one of the most dramatically accomplished of all the bands lumped into Britain's late-'60s prog explosion", Curved Air is a pioneering British progressive rock group of musicians from mixed artistic backgrounds.
They are famed for their unforgettable live performances and 'Art Rock' music - the quasi classical imprints of Terry Riley hooked onto beautiful and demonic violin combined with electronic adventurous synths and interwoven with brilliant guitar wizardry mesmerisingly embroidered by the subliminal and exotic presence of a unique girl lead singer Sonja Kristina. All these elements elevated them from the underground Roundhouse scene to top the album charts in the early '70s.
Along with High Tide and East of Eden, Curved Air was one of the first rock bands after It's A Beautiful Day and The United States of America to feature an electric violin, inspiringly and dramatically explored by the excellent Darryl Way and now by the dynamic Paul Sax. Original keyboard player/guitarist Francis Monkman was the trailblazer for future 'electronica' and ambient extemporization. Robert Norton has inherited this sonic template and himself a spinner of ethereal soundscapes extends the boundaries towards further horizons while Florian Pilkington Miksa on drums then and now, with Chris Harris' bass guitar artistry, provides the expressive rhythmic pulse that is the Curved Air signature.
WHEN RIVERS MEET
Grace & Aaron Bond of When Rivers Meet are a Blues + Roots Rock duo from Essex.
Their soulful vocals lock into harmony with a natural chemistry: Aaron's bold, driven guitar is grounded by his solid kick drum, and Grace's unique slide mandolin and fiddle combine to create a wall of sound.
With a combination of well-crafted self-penned songs and reworked traditionals, performances are fearless.
They wowed the audience at Alfold in 2021, and are back again, this time as a 5 piece band.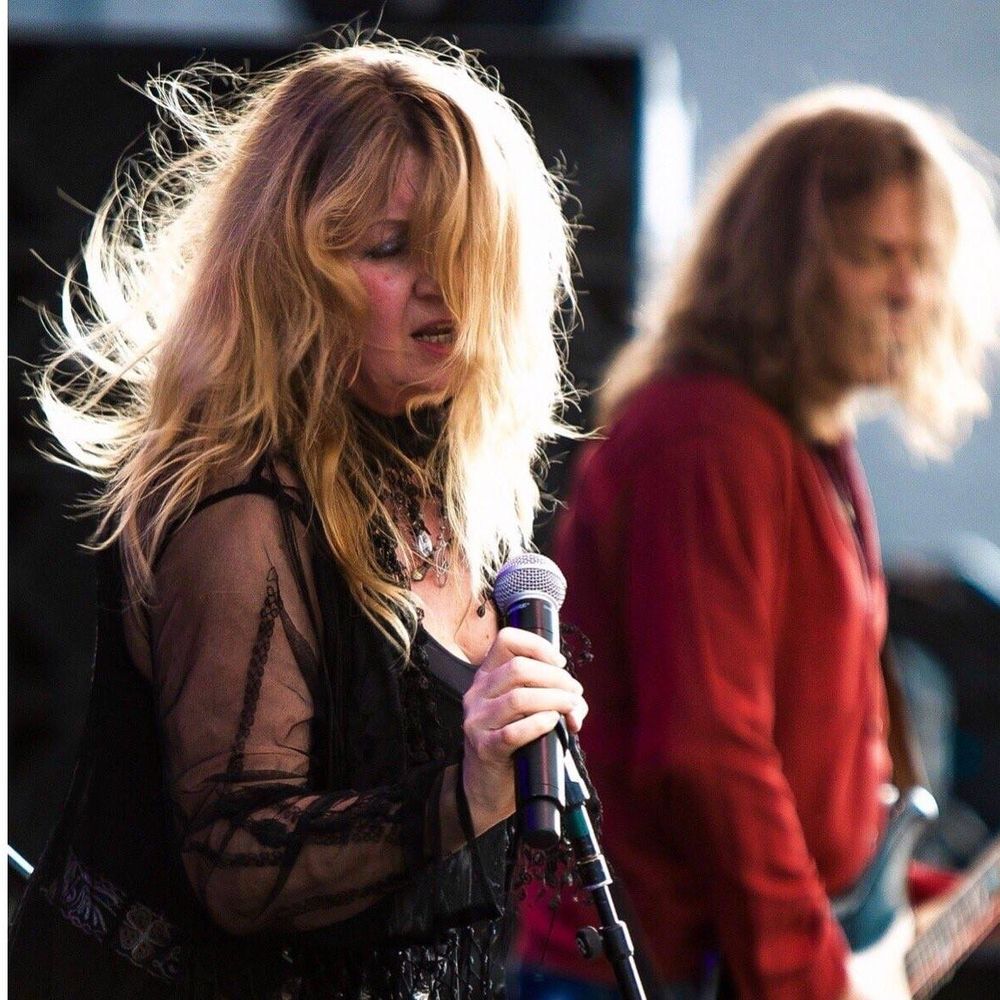 DEBORAH BONHAM
BONHAM-BULLICK BAND
BONHAM-BULLICK
Over the course of an impressive career, Deborah Bonham has established herself as one of the finest blues, rock and soul singers the UK has produced. A string of critically acclaimed original album releases, captivating standing ovation concert performances at the Royal Albert Hall, London Palladium and on the USA Stars Align Tour with Paul Rodgers, Jeff Beck and Heart's Ann Wilson, have continually followed her while also garnering rave reviews. "Strong voiced, personable and quite the rock & roll singer. This woman, Deborah Bonham (the sister of the late Led Zeppelin drummer) earned a standing ovation at the end of her set, clearly a welcome addition to the tour."  (Stars Align Tour, Holmdel, New Jersey) – Elmore Magazine 
 Belfast born guitarist Peter Bullick, lauded by the press for his passionate and exceptional playing, paid his dues playing clubs and theatres across the UK and Europe for many years. The constant touring allowed Peter to develop his own style while holding dear guitarist Rory Gallagher and others who were a big influence on his playing. Of all the guitarists that influenced Peter it was Paul Kossoff with whom he connected with the most. Years later Pete's playing would not go unnoticed by none other than Paul Rodgers who selected Pete and the rest of Deborah's band to back him on his Free Spirit concerts and tours of the UK and USA. "Guitarist Peter Bullick constantly showed why Paul Rodgers touted him as a replacement for Kossoff should Free ever reform. His bluesy but always economic fills and solos lit up the stage." – Tight But Loose
 Deborah and Peter along with their powerful soul infused band (featuring players who have themselves played and recorded with Paul Rodgers, Robert Plant, Steve Marriott, Freddie Mercury, Rory Gallagher) and special guests have recorded a new blues/rock inspired album named BONHAM-BULLICK. The Bonham-Bullick album is a departure for Deborah and Peter as the album is a song book of interpretations of some great and obscure songs spanning 7 decades. The Bonham-Bullick album takes you on a journey with songs from O.V. Wright, Johnnie Taylor, Ann Peebles, Bernard Fowler, Mark Lanegan and others. Deborah and Peter throughout the recording process of the album have shown a deep respect for the original songs while reaching deep into their hearts and souls to make each song an exciting new adventure for the listener. The Bonham-Bullick album is scheduled for release Spring 2022 on USA label Quarto Valley Records (QVR).
 Bonham-Bullick will be out on the road soon promoting the new album. If you have seen the band perform, you know what all the talk is about. If you have not, be on the lookout for BONHAM-BULLICK in 2022, you'll be blown away. "Deborah Bonham -The best female vocalist and tightest band we should have been hearing for the last 20 years —An arena- worthy show in a (New York) club!" Carol Miller Q104.3 – Get the Led Out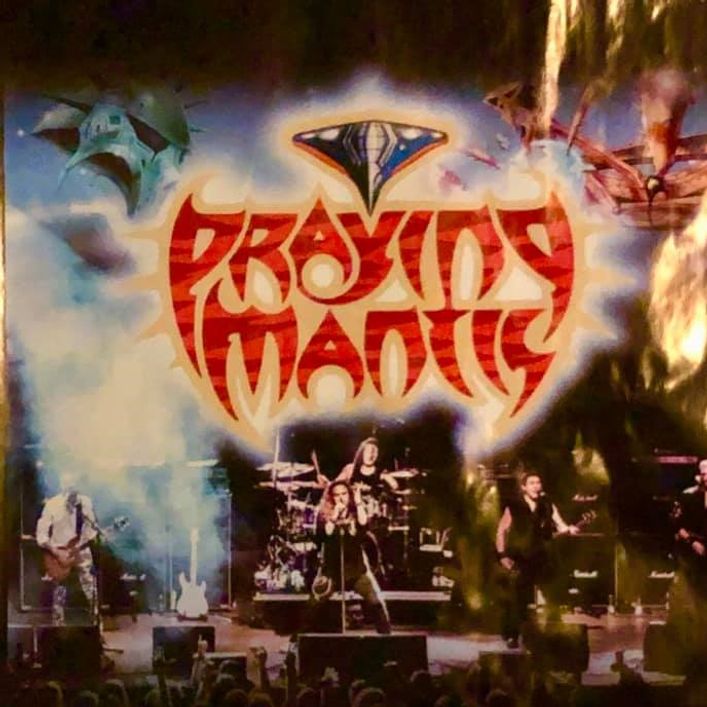 PRAYING MANTIS
Originally formed in 1973 by the Troy brothers, Tino and Chris, Praying Mantis became one of THE most influential bands of the New Wave of British Heavy Metal (NWOBHM). The band is also one of a very small number of bands from that era to have remained a going concern over the intervening years, and to still record and appear live regularly. 
The band first came to prominence in the UK through the championing of grass-roots fans and rock DJs, most notably perhaps by Neal Kay at the semi-legendary Bandwagon Rock Disco in North-West London. Mantis appeared alongside Iron Maiden and other seminal NWOBHM bands on the landmark release, "Metal for Muthas", in early 1980, and went on to tour extensively with Iron Maiden, doing over 100 shows with them in the early years.  
The debut Praying Mantis album, "Time Tells No Lies" (Arista) was released in 1981 to critical acclaim, and it remains a significant NWOBHM recording.
The Troy brothers, along with guitarist Andy Burgess and newest recruits, John 'Jaycee' Cuijpers on vocals and Hans In T' Zandt on drums & vocals, remain committed to the blend of melody and power in their music that has become a trademark of the Praying Mantis sound, and, some three decades after forming, the band is still completely dedicated to entertaining a seemingly ever-growing army of fans across the globe.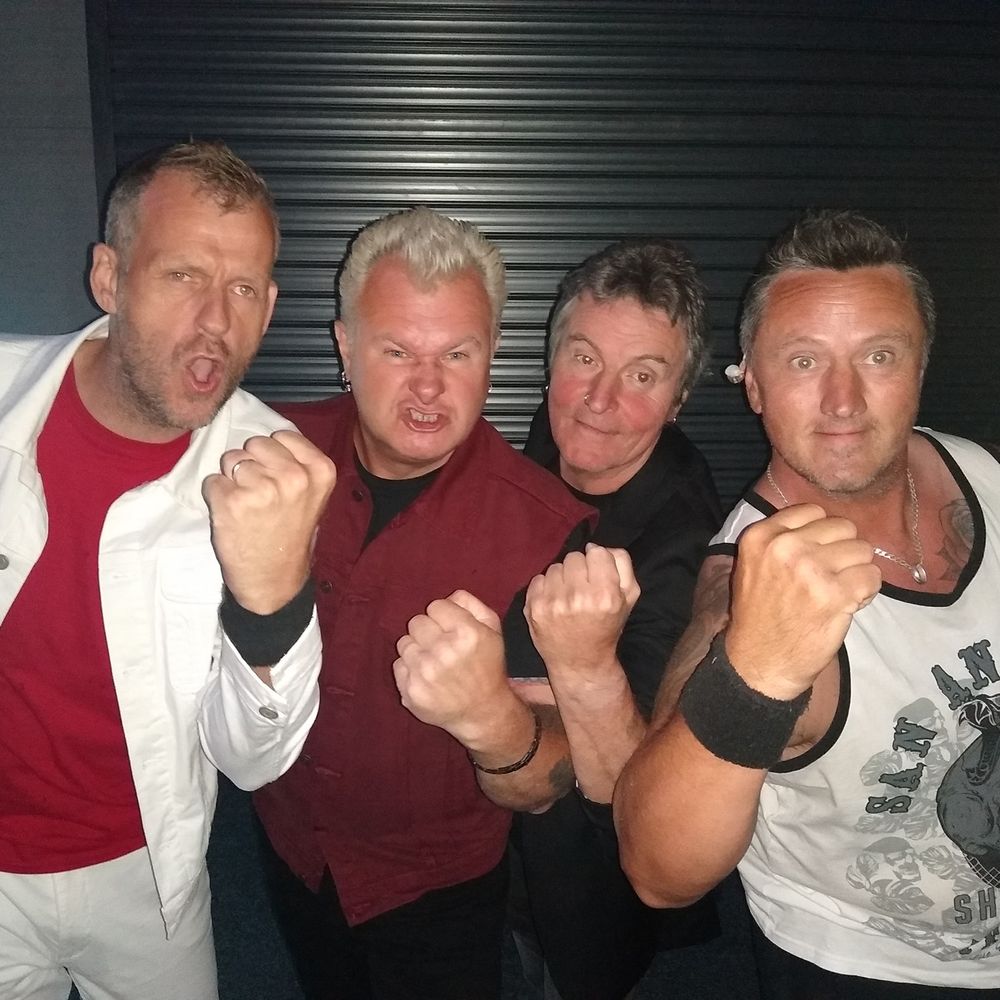 EDDIE & THE HOT RODS
One of the most highly influential and recognisable names from the English Rock scene, Eddie & The Hot Rods have enjoyed a career that has now spanned nearly 40 years.
Although often categorised as one of the founding fathers of the punk era, they were simply interested in playing loud, fast, in your face Rock 'n' Roll rather than bad mouthing the Queen or fermenting anarchy. The energy and attitude certainly endeared them to the punks, but the hard and fast style that made Eddie & The Hot Rods one of the most exciting bands of the era has never really dated or gone out of style.
Eddie & The Hot Rods were included in the Mojo Top 100 of most influential bands and they are often cited as an inspiration for many upcoming new bands.
Unfortunately, in October 2019 came the awful news that founder member Barrie Masters had passed away at the age of only 63 after a legendary career at the sharp end of the band. Decisions about the Band's future were soon overtaken by the arrival of the global Covid-19 pandemic, which effectively halted all live music activity for the next 18 months.
Thanks to the enduring appeal of the music, support from their fans and a never failing desire to get out there and make some noise, the band have decided to continue with a limited touring schedule and always, with the utmost respect for Barrie's memory.
Now fronted on Vocals by Ian 'Dipster' Dean with Simon Bowley on Drums and Richard Holgarth on Guitar, this line up has been the core of The Hot Rods for the last 20 years. Joined by Bassist Mic Stoner, ex Chords) they continue to serve up a high energy mix of those classic Eddie & The Hot Rods songs including "Teenage Depression", "Quit This Town", "Life On The Line", "Gloria" and the Top Ten UK "Do Anything You Wanna Do", alongside newer songs taken from their last two studio albums, including "Better Without You", "Bad Time Again" and "Why Should I Care".
Recently, Eddie & The Hot Rods have been seen out and about on tour with Stiff Little Fingers (2019) and previously with Status Quo on their 2012 arena tour. They're also often found sharing the stage with old friends like Nine Below Zero, Dr Feelgood, Dept S, The Members and From The Jam. As well as regular trips to Europe and Japan they completed their fifth USA tour a couple of years back.
Whether it's in an Arena, Theatre, Club or Festival, Eddie & The Hot Rods always deliver a blisteringly energetic blast of proper Rock 'n' Roll.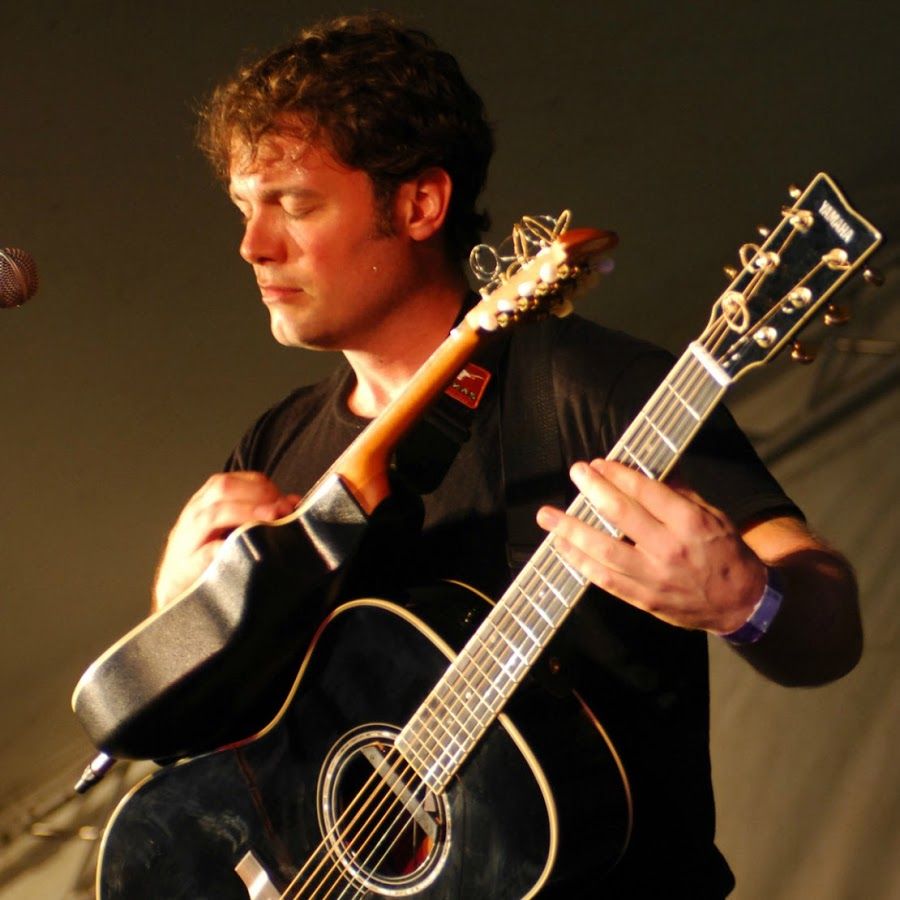 RODNEY BRANIGAN
Rodney Branigan - Americana folk roots music with virtuoso presentation, with a touch of clean comedy thrown in for good measure.
The Texas-born troubadour who learned to play in Austin, perform in Los Angeles, craft songs in Nashville, and put it all together in London has played all types of music in all types of venues in his storied career. His adventurous, boundary-breaking guitar playing (sometimes at the same time) earning him the title "The Two Guitar Man" has led to performance invites across America, India, Africa, and Europe.
In 2018 Michael Eavis asked him to headline the 11,000 people Glasto Extravaganza at Glastonbury Abbey when Paloma Faith was forced to pull out - leading to a spot on the Acoustic Stage at the last Glastonbury Festival, where he went down a storm!
Privileged to have shared stage or collaborated with likes of Jack Johnson, Alabama 3, Billy Bragg, Show of Hands, Seth Lakeman, Andy Mckee, Cross Canadian Rag Weed, Kelly Willis, Dick Dale, Billy Sheehan, Frances Cabrel, Bad Finger, Slim Jim Phantom, Bo Didley, Tommy Emmanuel, Tom Odel...
Received a standing ovation at Folk East - quote "Every year there will be one or two artists that take the audience completely by surprise. This year Rodney Branigan was undoubtedly that artist, his name being mentioned in our feedback over and over again as peoples stand out act"
John Marshall-Potter, FolkEast
QUOTES:
Music connections USA described him as  - "Impossibly talented"
Whispering Bob  - 'Outstanding showmanship'
Mike Harding BBC Radio2 FolkShow -  'One of the Worlds greatest guitarists'
Music Week  -  'A multi-instrumentalist with a rich and soulful voice comparable to Jeff Buckley' 
Official website: http://www.rodneybranigan.com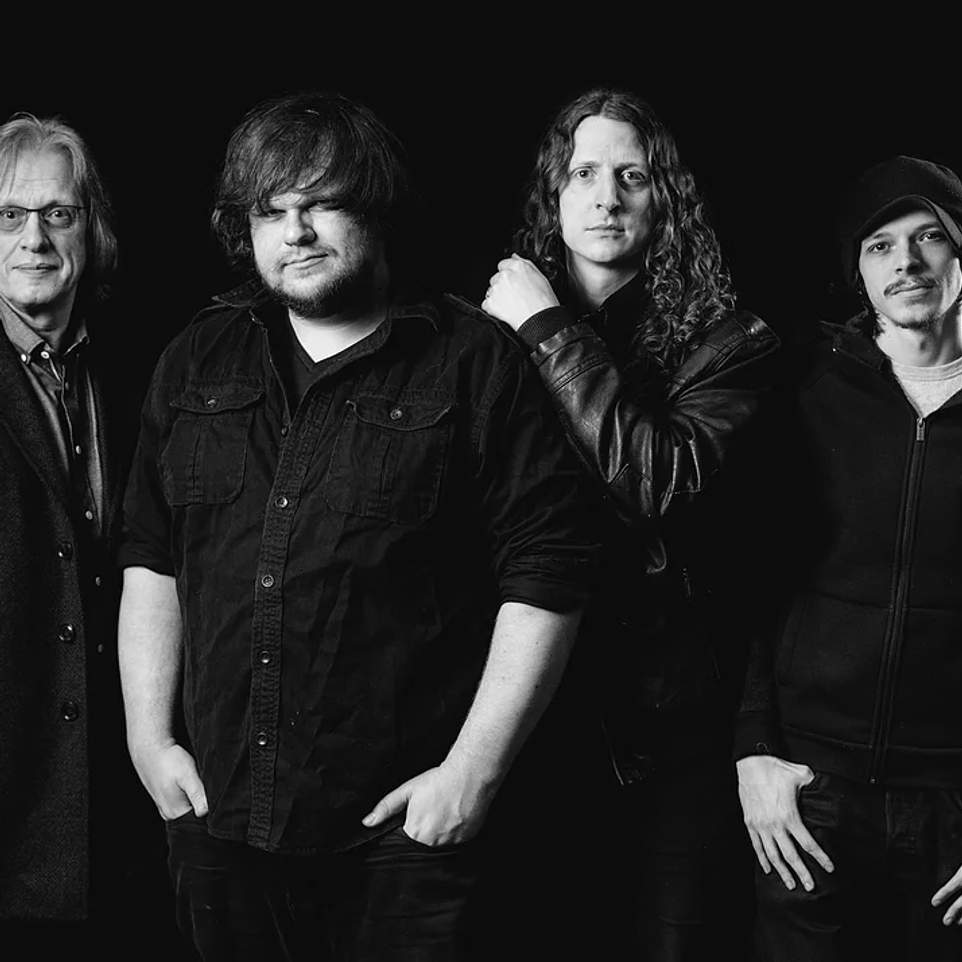 CATFISH
Multi-award winning, International touring blues rock powerhouse Catfish are making waves on the music scene in the UK and Europe.  
In the last few years, they have played at almost every major UK blues festival and have established themselves as a real force in the British blues scene.  They now tour regularly in Europe.
Their first album 'So Many Roads' reached no. 1 in the IBBA airplay charts, as did their second album, this one almost entirely original material - 'Broken Man' - which was also nominated for a UK Blues Award and was named album of the year by the IBBA.  Their current album 'Burning Bridges' was released in May 2019 and has received excellent reviews from the UK and European music press.  It was the third most played album by the Independent Blues Broadcasters Association in 2019.  They released a live album, 'Exile - Live in Lockdown' in December 2020 which was recorded during the summer of 2020 when all the venues were closed due to Covid.